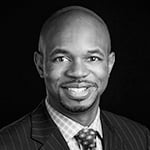 Dr. Mark Anthony Gooden, Ph.D.
Professor in Education Leadership
Columbia University
Dr. Mark Anthony Gooden is Professor in Education Leadership at Columbia University. He researches culturally responsive school leadership with specific interests in anti-racist leadership in education. He has developed courses in leadership, equity, law, and research methods. Dr. Gooden received his BA from Albany State University and his PhD and two master's degrees from The OSU.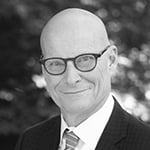 Dr. Tom Leonard
Superintendent, Eanes ISD
Austin, TX
Dr. Tom Leonard has spent 20 years in numerous educational roles, from teacher to principal. Since joining the acclaimed Eanes ISD in 2014, Tom has focused on transparency, building relationships, and communication with the many constituents. He holds a doctorate in curriculum and instruction, a master's degree in secondary education, and a bachelor's degree in mathematics.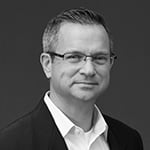 Steve Hulsey
President, Education Sector Leader
Corgan
Steve Hulsey has dedicated his entire professional career to the design and development of educational facilities. He has completed more than 150 projects ranging in budget from $50,000 to $86,000,000. Steve's expertise in education provides creative and efficient design centered on the student. Steve is a member of the AIA and the Texas Society of Architects.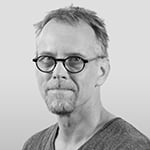 Greg Moore
CEO
MooreCo, Inc. and family of brands
As the CEO of MooreCo and family of brands, Greg Moore has spent the past three decades committed to improving the way students learn and people work. Greg has served as Chairman of the Board for EdSpaces as well as the board of BIFMA. MooreCo's success story has lasted decades, in large part due to Greg's passion for design and furniture manufacturing solutions.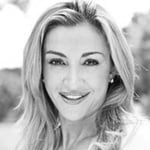 Polly Moore
Director of Marketing
MooreCo, Inc. and family of brands
During her tenure at MooreCo, Polly Moore has influenced the design process, following industry trends and using her experience and love of fashion to improve each brand. Her goal is to create products with purpose that resonate with customers across all markets. Her driving philosophy puts human intellectual and emotional development at the core of every design.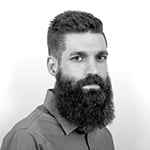 Ryan Haase
Director of Product Development
MooreCo, Inc. and family of brands
As Director of Product Development for MooreCo, Ryan Haase has used his skills as an innovation leader and design engineer to create environments that feature balanced aesthetics and a focus on functionality and sustainability. Originally from Michigan, Ryan holds a BS in Product Design Engineering Technology from Ferris State University, and an MBA from Michigan State.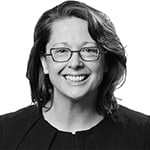 Robin Randall
Director of PreK–12 Education
Legat Architects
Robin Randall leads clients in a customized design process that transforms their mission and purpose into meaningful, budget-conscious, forward-thinking learning environments. She builds exceptional collaborative teams around projects including master plans, facilities assessments, renovations, and new educational facilities.
Sylvia Kowalk
Director of Interior Design
Legat Architects
Since joining Legat Architects in 2011, Sylvia Kowalk has directed the firm's interior design program. Her portfolio ranges from PreK–12 and tiger education facilities to performing art centers, community health centers, and corporate environments. Sylvia regularly speaks about interior design trends and challenges at regional and national conferences.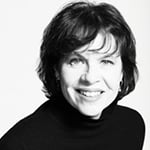 Amy Morgenweck
Industry Manager for Healthcare and Hospitality
Wilsonart
Amy Morgenweck is armed with innate problem solving skills and has 35 years at Wilsonart. She works globally with designers, casegood manufacturers, and corporate end users, bringing teams together for seamless project execution. Amy educates representatives on industry needs, and helps create tools that serve healthcare and hospitality designers. Amy holds a BFA from FIT.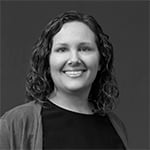 Angie Stutsman
Interior Design Project Manager, Sr. Associate
Corgan
Angie Stutsman is a registered Interior Designer who has dedicated her career to Education Facilities. She is passionate about creating beautiful spaces that enrich the lives of students and teachers across the country. Angie heads up the Education Furniture projects at Corgan and is certified as a WELL AP. She enjoys the opportunity to help our clients take their facilities to the next level by creating healthy, exciting environments that enhance the lives of all who inhabit these spaces.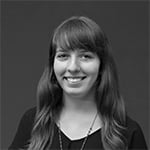 Chloe Hosid
Corgan
After graduating summa cum laude from the University of Kansas with a Master of Architecture degree and a minor in business in 2017, Chloe joined the education studio at Corgan and has had the opportunity to contribute to higher education and K-12 projects ranging from project pursuits and preliminary design through design development and construction administration.