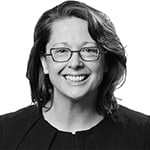 Robin Randall
Principal, Director of PreK–12 Education
Legat Architects
Robin Randall leads clients in a customized design process that transforms their mission and purpose into meaningful, budget-conscious, forward-thinking learning environments. She builds exceptional collaborative teams around projects including master plans, facilities assessments, renovations, and new educational facilities.
Sylvia Kowalk
Principal, Director of Interior Design
Legat Architects
Since joining Legat Architects in 2011, Sylvia Kowalk has directed the firm's interior design program. Her portfolio ranges from PreK–12 and tiger education facilities to performing art centers, community health centers, and corporate environments. Sylvia regularly speaks about interior design trends and challenges at regional and national conferences.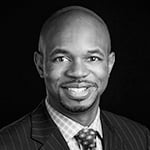 Dr. Mark Anthony Gooden, Ph.D.
Professor in Education Leadership
Columbia University
Dr. Mark Anthony Gooden is Professor in Education Leadership at Columbia University. He researches culturally responsive school leadership with specific interests in anti-racist leadership in education. He has developed courses in leadership, equity, law, and research methods. Dr. Gooden received his BA from Albany State University and his PhD and two master's degrees from The OSU.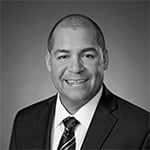 Dr. Lucio Calzada, Jr.
Chair of the Board of Directors
of Communities in Schools of Central Texas
Dr. Lucio Calzada has accumulated over 30 years of service to our country's most precious resource, our children. Starting as a high school mathematics teacher, he moved into administration as assistant principal and then as principal, eventually leading Austin High School to become a State Recognized High School. As well he has earned many other accolades and accomplishments. Lucio earned his doctorate in education leadership from Texas A&M Corpus Christi. He is married with three daughters and two grandchildren.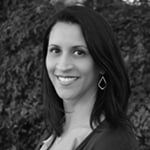 Jennifer Cavazos Saenz
Senior Director of Strategic Initiatives & Continuous Improvement, E3 Alliance

Prior to joining E3, Jennifer was the director of strategic partnerships and outreach for OnRamps, The University of Texas-led program established in 2011 to address the misalignment of academic expectations between high school and college. A leading expert on postsecondary readiness, transition and persistence, Jennifer has spent the last 23 years working in both the private and public sectors in education, including Texas Education Agency. She is a graduate of Texas State University, and holds both a bachelor's degree in education and a master's degree in education, reading and administration.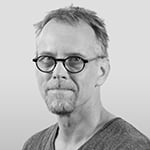 Greg Moore
CEO
MooreCo, Inc. and family of brands
As the CEO of MooreCo and family of brands, Greg Moore has spent the past three decades committed to improving the way students learn and people work. Greg has served as Chairman of the Board for EdSpaces as well as the board of BIFMA. MooreCo's success story has lasted decades, in large part due to Greg's passion for design and furniture manufacturing solutions.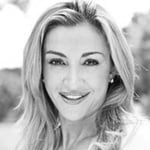 Polly Moore
VP of Marketing
MooreCo, Inc. and family of brands
During her tenure at MooreCo, Polly Moore has influenced the design process, following industry trends and using her experience and love of fashion to improve each brand. Her goal is to create products with purpose that resonate with customers across all markets. Her driving philosophy puts human intellectual and emotional development at the core of every design.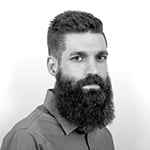 Ryan Haase
Director of Product Development
MooreCo, Inc. and family of brands
As Director of Product Development for MooreCo, Ryan Haase has used his skills as an innovation leader and design engineer to create environments that feature balanced aesthetics and a focus on functionality and sustainability. Originally from Michigan, Ryan holds a BS in Product Design Engineering Technology from Ferris State University, and an MBA from Michigan State.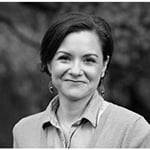 Sara Alvarez Kleinsmith
Content Strategist & Copywriter
MooreCo, Inc. and family of brands
Sara Alvarez Kleinsmith (host and moderator) is the Content Strategist and Copywriter for MooreCo. She has written for Reader's Digest, The Healthy, HipLatina, Huffington Post, and is producer of the podcast, Get Rooted with Robyn Moreno.